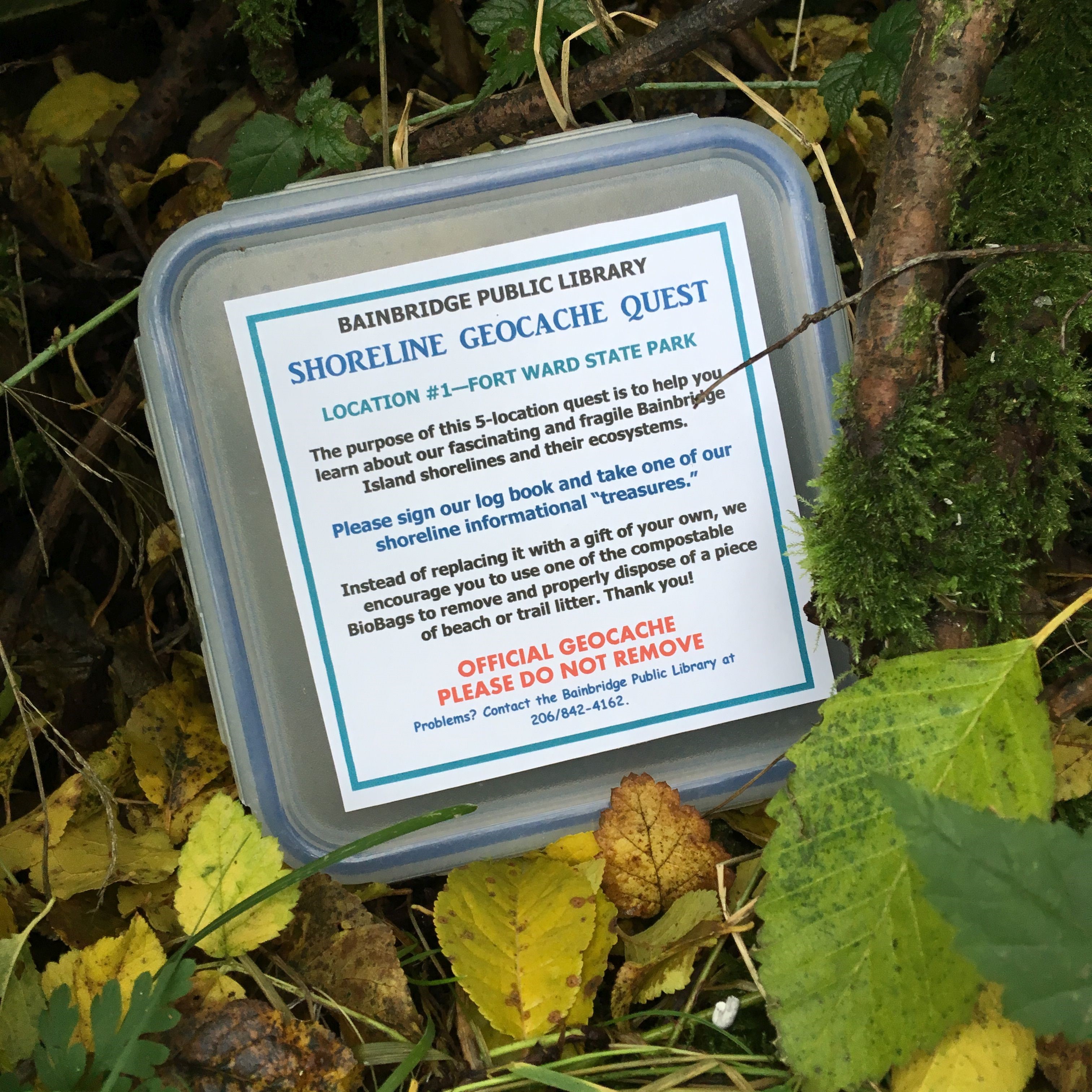 Welcome to the Bainbridge Public Library's Shoreline Geocache Quest!
You and your family are invited to locate caches hidden on 5 different public shorelines on Bainbridge Island, using your GPS device or comparable smartphone application.
But in order to obtain the complete coordinates for each hiding place, you'll have to correctly answer two multiple choice questions relating to Puget Sound shorelines.
In addition to the fun of a geocache quest, you'll be learning about the marine life and ecology of our near shore environment. And you'll take away a small shoreline-related prize!
A few caveats: 1) Wear good walking shoes suitable for beaches and possibly muddy trails. 2) For the cache hidden at Fort Ward Park, avoid high tides!
This is a Cache In, Trash Out geocache quest! So instead of replacing the prize with your own gift, help yourself to one of the plastic trash bags in the cache and use it to pick up any litter you may find on the beach or trail. Thanks!
Click here for the Geocache Locations Clues
Format note: Geocache coordinates can be shown in three formats: degrees/minutes/seconds (N47°35' 50") or decimals (N47 35.835 or N47.97222). Most geocache apps require one of the decimal formats. All three formats are included in the answer page. Once you arrive at the general geocache location, the degrees/minutes/seconds format may be more helpful in zeroing in on the exact location of the cache.